Model Recommender &
Performance Prediction
Save time and resources, get recommended the machine-learning algorithm best suited to your data with an automatic view of the models' performance prior to training.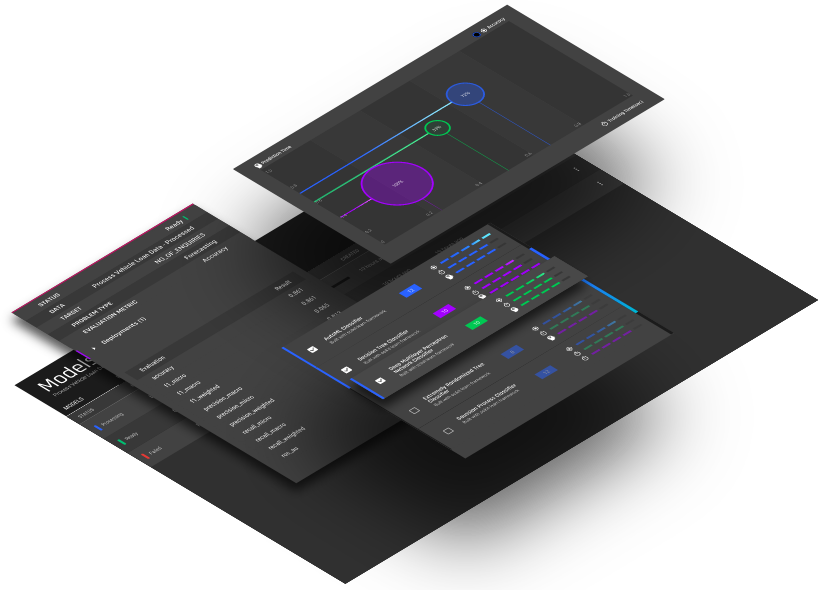 In-depth performance metrics

Make the right model selection for your ML objectives, with respect to Training speed, prediction quality, and prediction speed.

Predicted performance specific to your data

Scores are predicted for every model template in our catalog dynamically, as every dataset presents a unique situation.

Visual comparison of model templates

Compare selected model templates easily on a visual GUI, immediately train models with a simple click when satisfied with predicted performance.