Predictive Modeling: Train your own machine-learning model & make predictions
Create a feature set (optional)
Create additional feature sets to train your models on.
In this article, you will create additional feature sets in your app.
1. Select Feature Sets
Within your app, select FEATURE SETS in the top navigation. You will be presented with a list of feature sets, and you should see the Recommended feature set that the Engine has automatically created.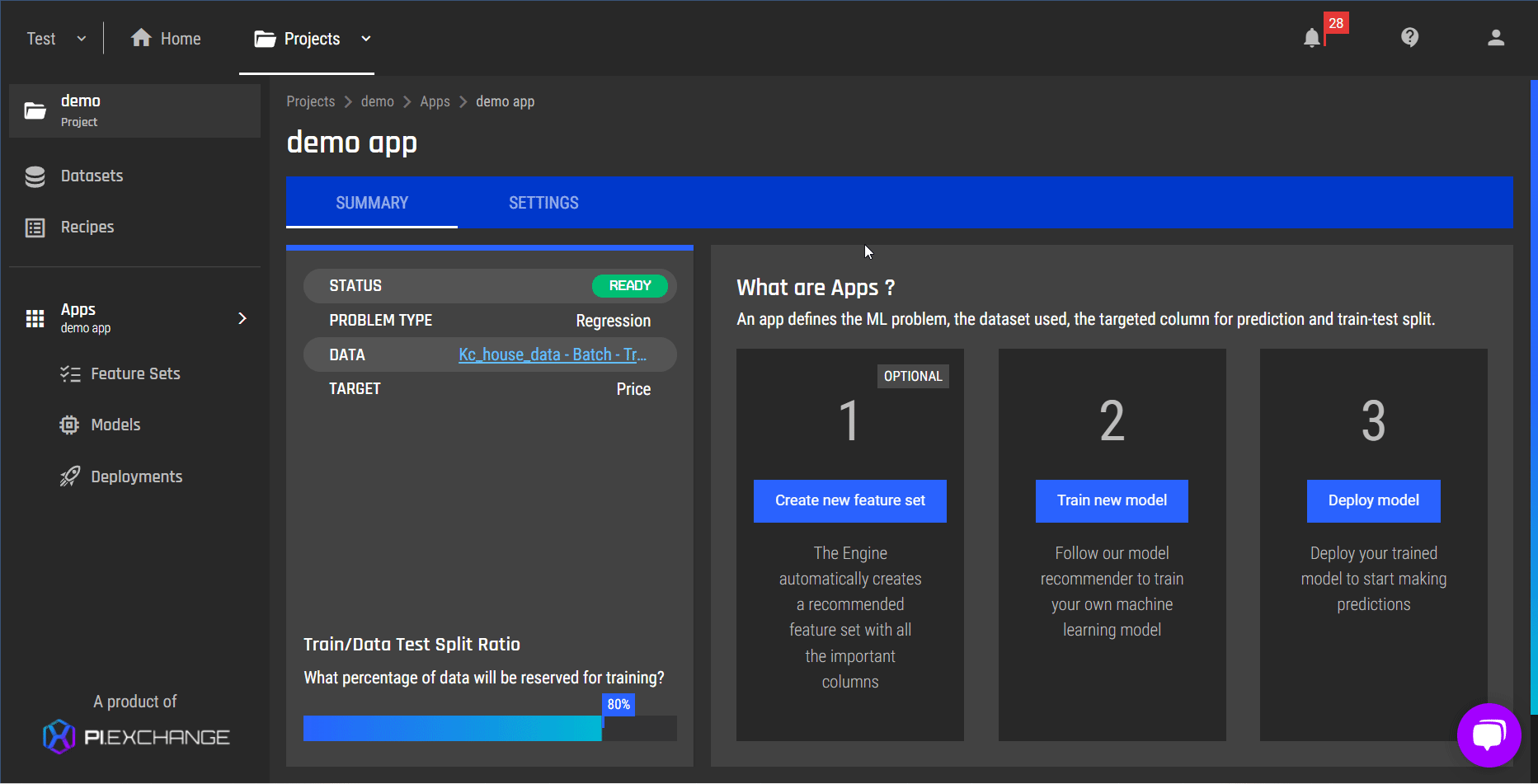 2. Add a new feature set
In the same page, select CREATE NEW FEATURE SET.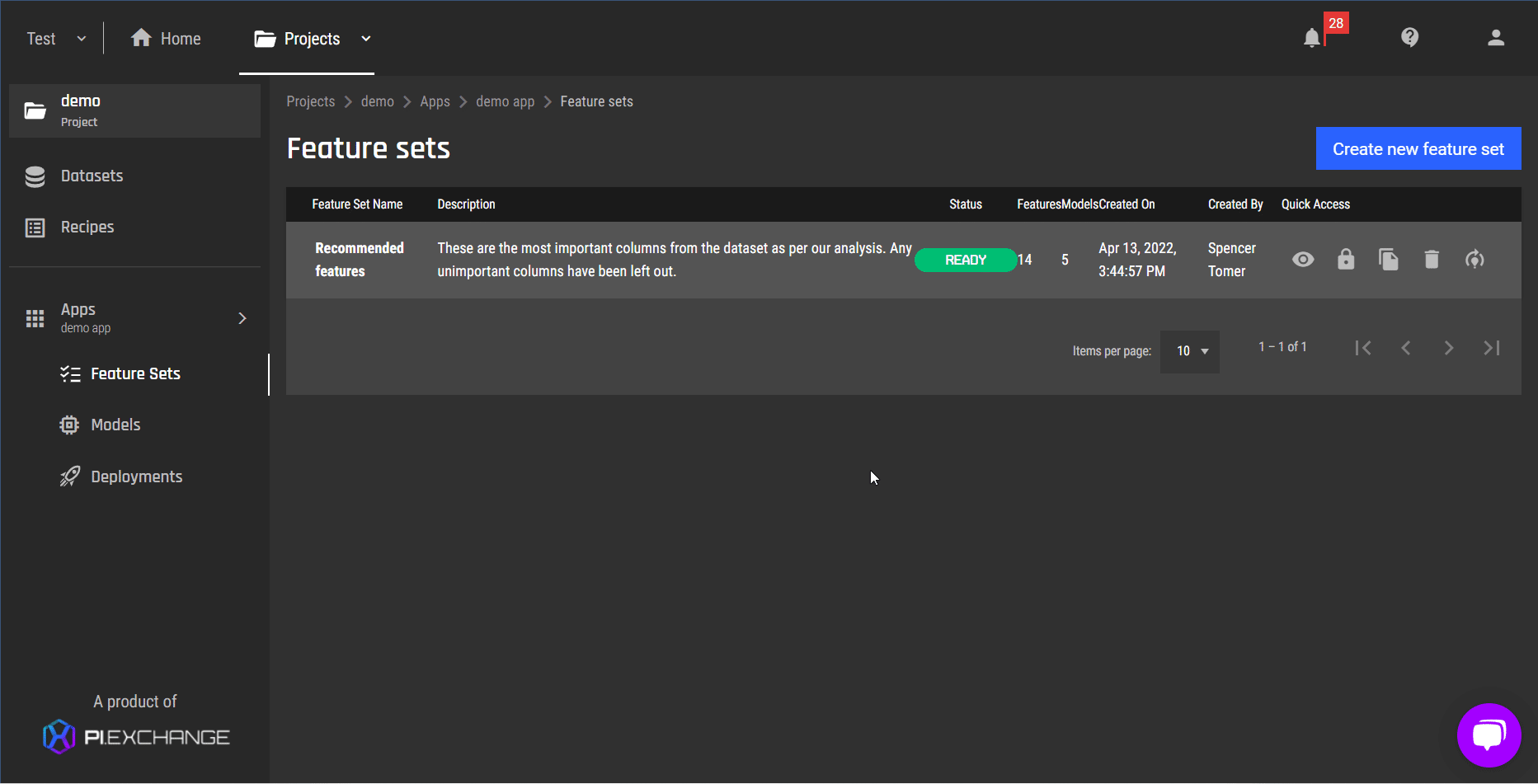 Step 1: Create your feature set
Here, enter a name and description for your feature set:
Name: Sample feature set
Description: Optional
Click NEXT.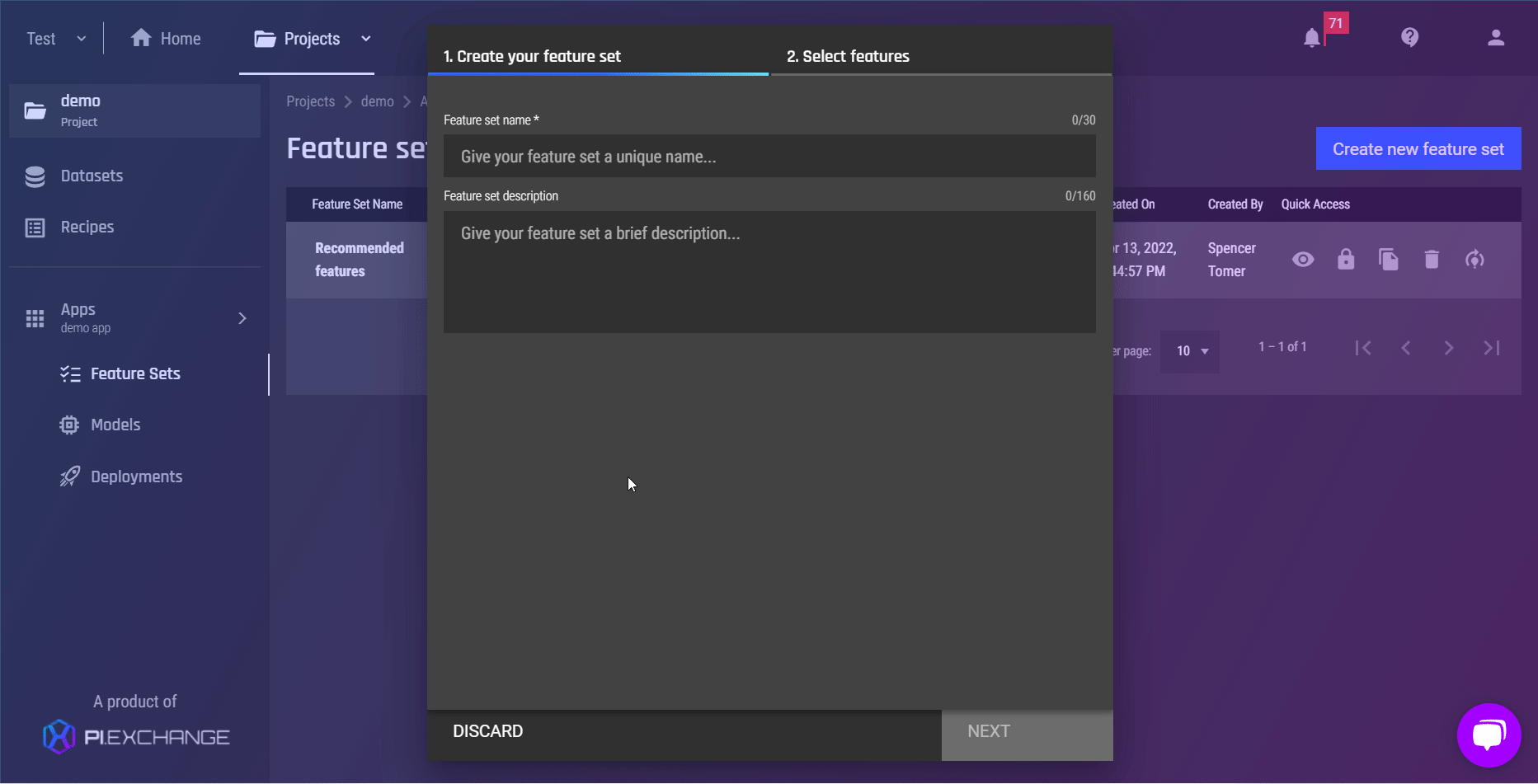 Step 2: Select features
Click on "Select all" to select all the features
Untick the columns to deselect them from the feature set
Click on ADD NEW FEATURE SET, and you are done.