How do I change the configurations in create new dataset?
This guide will show you how to change configurations when creating a new dataset.
Where to find and change configurations?
The Engine will automatically detect the configurations for reading your data.
By default, configurations are hidden. To view the set of configurations, click on "Show Configurations"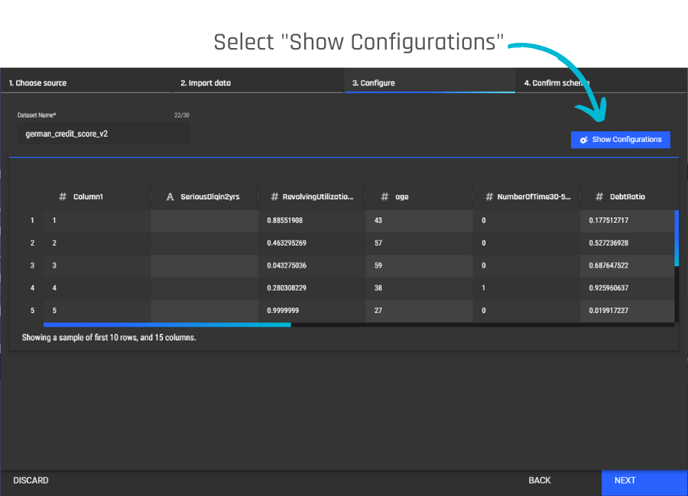 Once the desired change has been made to the configurations, click on "Apply Changes". This will:
Save the configuration changes
Re-generate the preview based on the current configurations
Caution: If you made changes to the configurations, you will not be able to proceed to the next step without applying the changes.
If you would like to revert to the automatically generated configurations by the Engine, select RESET TO DEFAULT.