This article outlines the steps to edit a feature set
NOTE: This specifically applies to classification & regression problem types
Step 1: Navigate to the Feature Set listing page
From the Homepage, select the project you want to go to
Select the App you want to view (on the left navigation bar) the list of feature sets for
In the App page, select the Feature Sets tab on the left navigation bar

Step 2: Select the Feature Set to edit
Click the pencil icon on the same row of the feature set to be edited
Users will be directed to the feature set editing page
Caution: The Default feature set is not editable.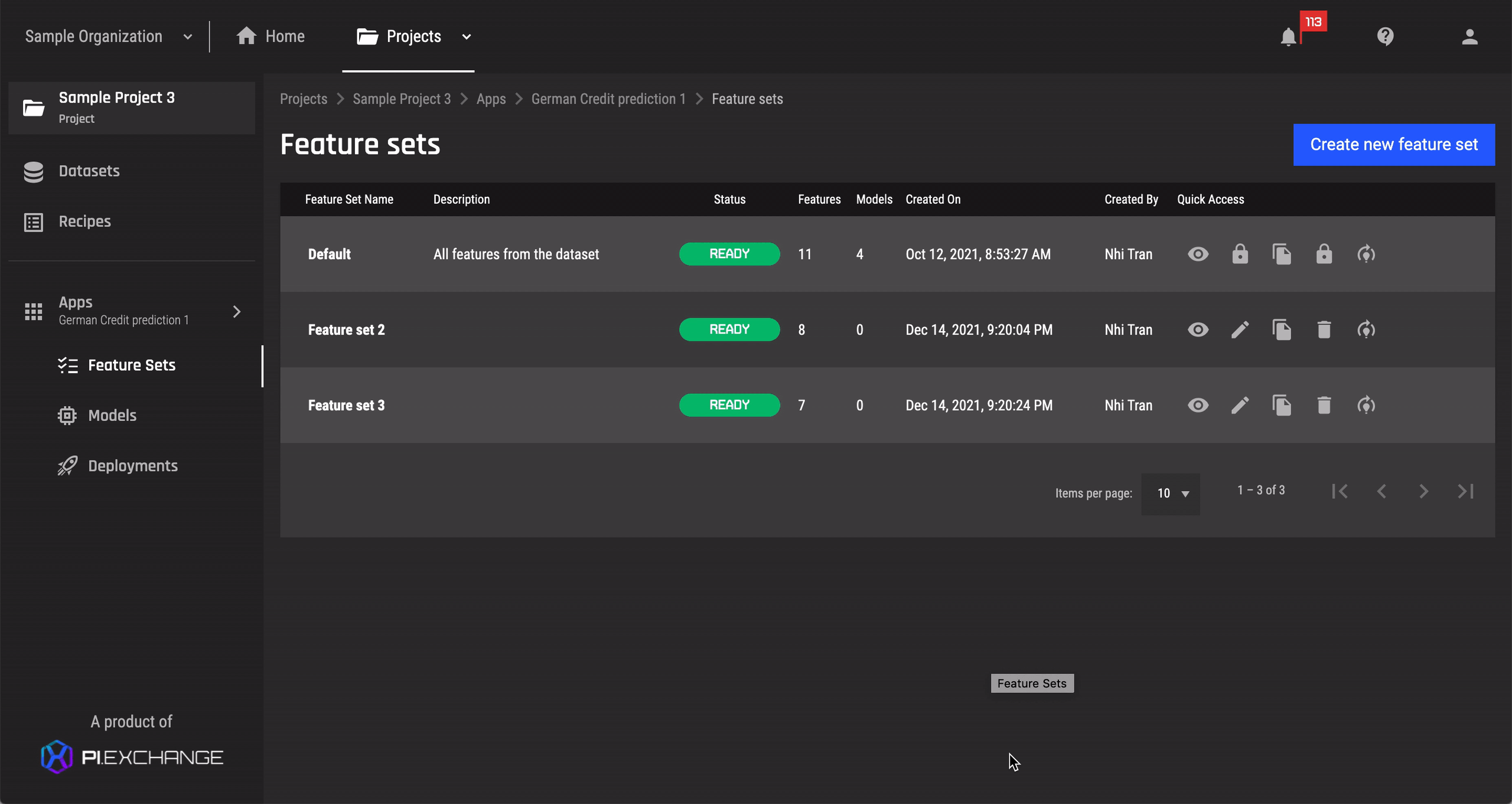 Step 3: Activate the editing mode
Click the Edit Selection button on the right.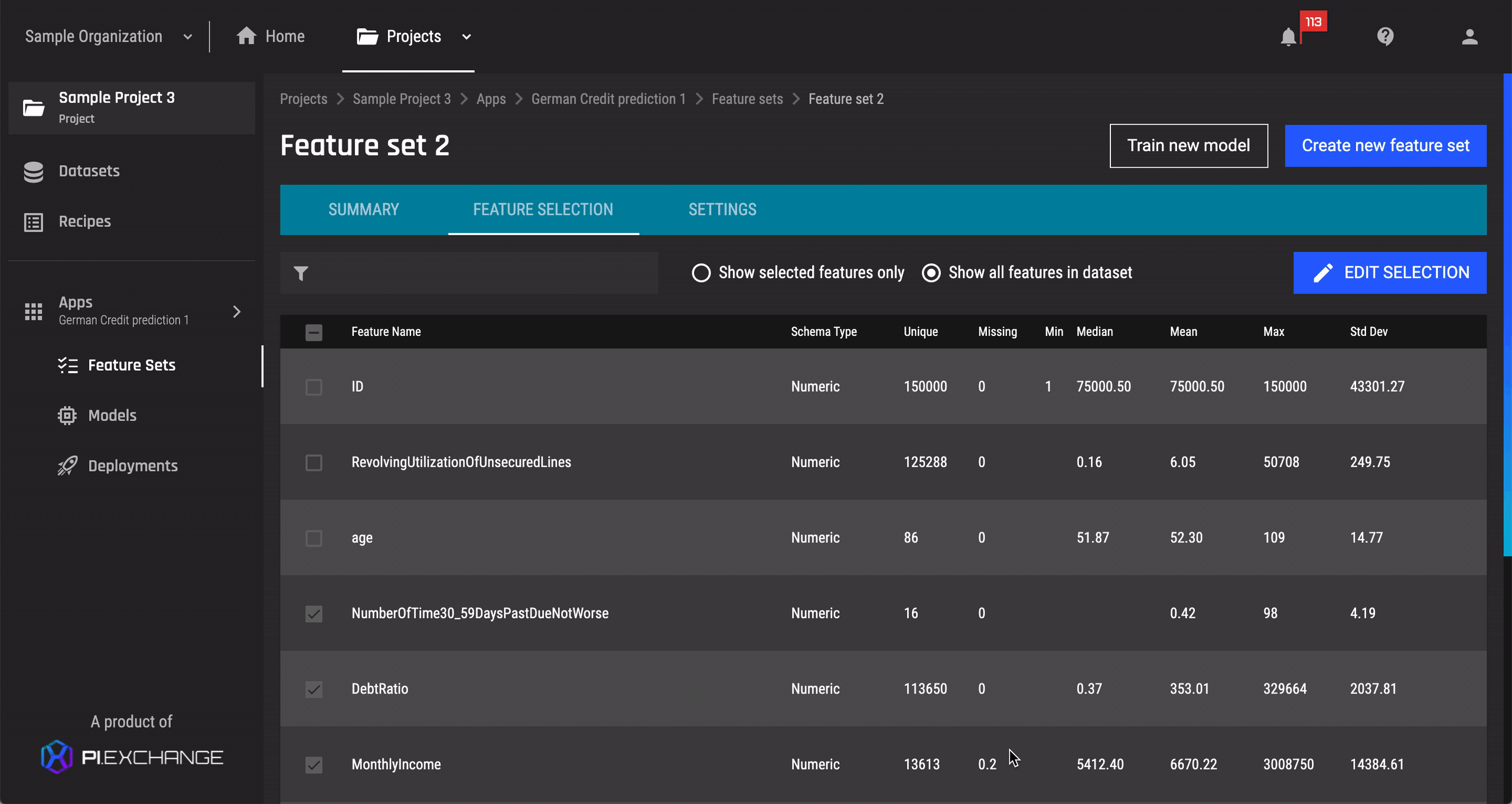 Step 4: Edit the feature set and save the changes
Check and uncheck the boxes next to the column names to include in or exclude them from the feature set.
Click the Save changes button on the right.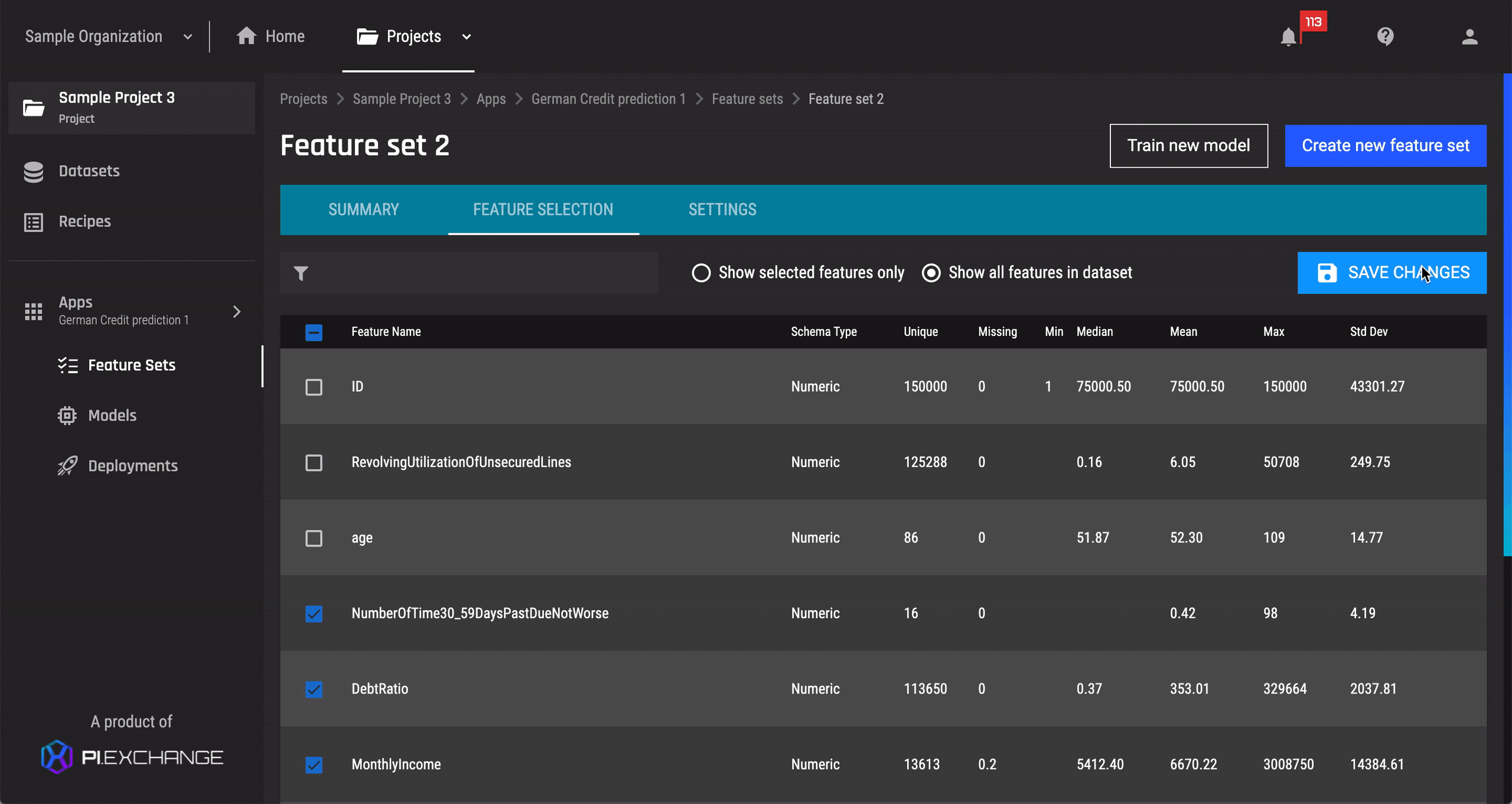 Tip: Please follow these articles for guides on how to: