START MAKING PREDICTIONS TODAY
The AI & Analytics Engine is your complete no-code Machine Learning tool
Be the data science team you have always needed, prepare data, build machine learning models and deploy them. All within a single easy-to-use platform.
FAST SIGN UP
Get started with a 2-week free trial today*
No time like the present, get started with a free trial, *no credit card required.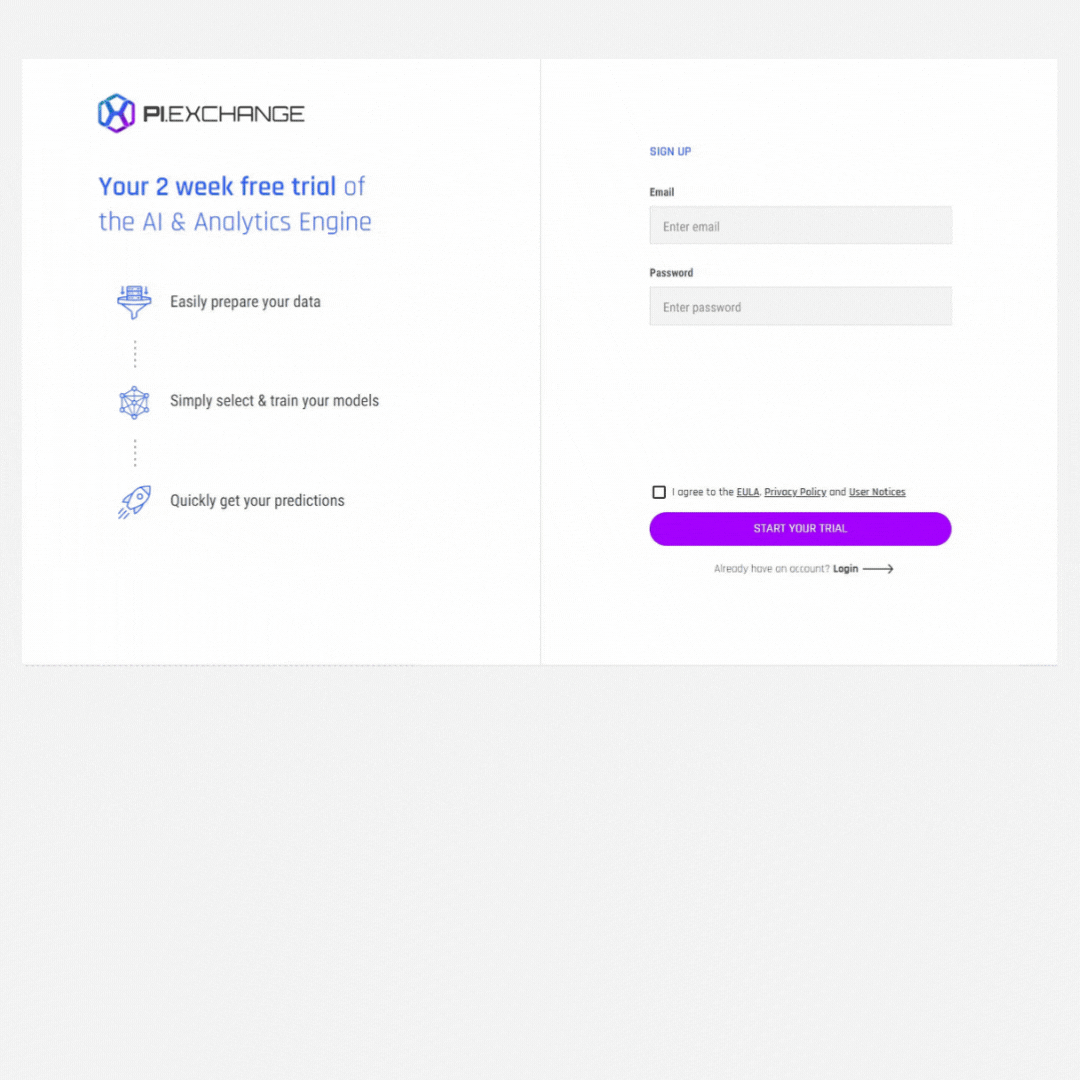 CUSTOMER SUCCESS STORIES
The Engine gets you up and running with ML in minutes.
"As a small start-up, bringing in a data scientist or freelancer to build out or data strategy wasn't an option. Working through the mathematical complexities of machine learning and building out the rest of our products wasn't something we could afford to do simultaneously. The engine solved that problem by stepping in and filling the gaps."
I am new to machine learning, can I use this?
Yes! We exist to make data science and machine learning more accessible to business users, citizen data scientists, and analysts.
How long is the free trial?
The free trial lasts for 2 weeks after sign up, You will have access to all "business" features and usage limits during these 2 weeks.
How do I know what plan is right for me?
One of our Team Members will be happy to help. Get in touch via the Contact Us page, and one of our friendly Team Members will reach out to assist you.
FAQ
Questions? Great we have answers!
Burning question not answered here? Get in touch with the team!
GET STARTED WITH A 2-WEEK FREE TRIAL TODAY
The Engine is your complete data science, and machine learning toolchain