And, that marketing & growth teams can do it themselves.
Machine learning, without data scientists or coding required.
THE AI & ANALYTICS ENGINE
Your complete no-code machine learning tool
From data to predictions in minutes - no coding required.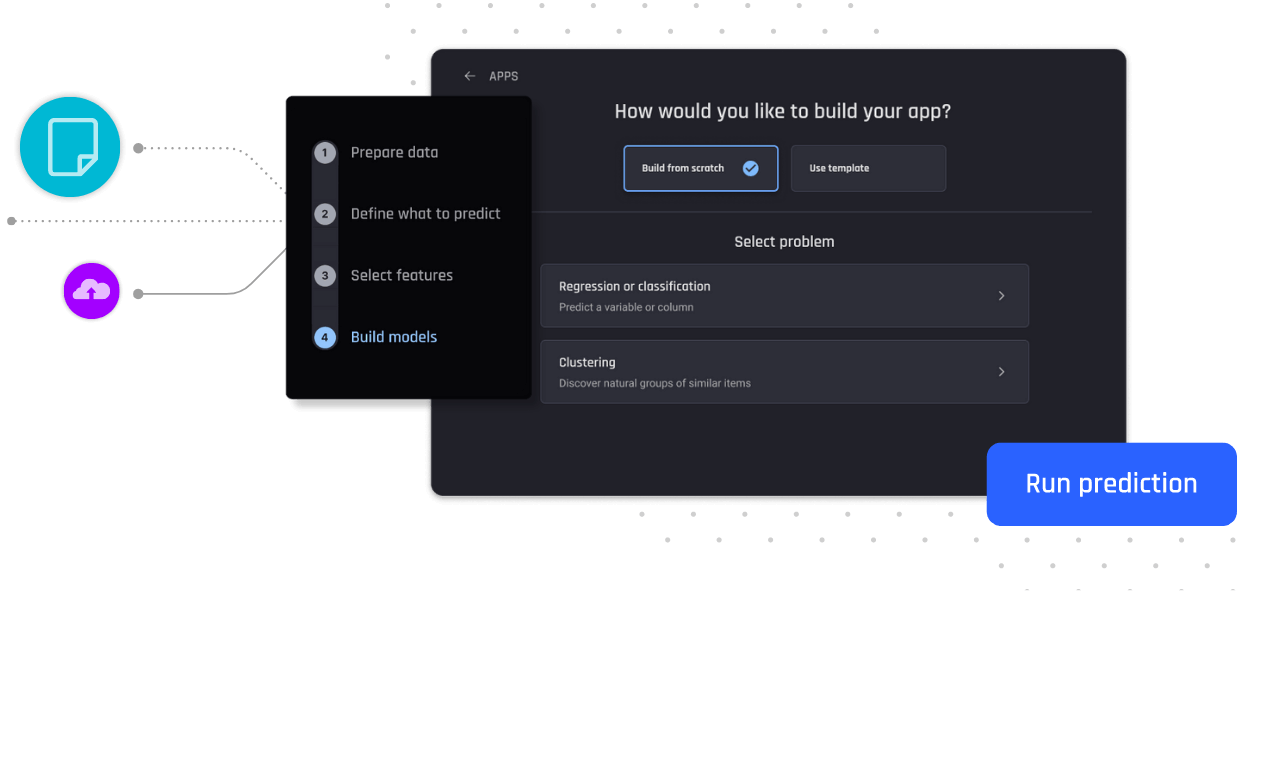 Predict your customers at risk of churning, with the AI & Analytics Engine.
*no credit card required, trial free for two weeks