THE AI & ANALYTICS ENGINE FOR ANALYSTS
Supercharge analysis with the
AI & Analytics Engine
The Engine automates many routine tasks performed by data scientists, and can empower business analysts looking to use machine learning in current workflows. With the Engine, it is easy for analysts to use machine learning for AI-powered business solutions. No coding required.
A single end-to-end solution for all your analysis needs.
Get your head out from under those spreadsheets. With the AI & Analytics Engine, you can use predictive analytics to make better decisions without a team of data scientists.
ANALYZE & PREPARE DATA

BUILD PREDICTIVE MODELS

GENERATE CLUSTERING INSIGHTS

UNDERSTAND MODEL PERFORMANCE & INSIGHTS
Upload, analyze, and then wrangle your data with repeatable data preparation recipes
Upload files or connect your preferred database, use the visualization and analysis tool to quickly understand your data, then use the data-wrangling feature to build a "recipe" of data transformation actions and find new features. This recipe can be used again for incoming data requiring the same actions applied.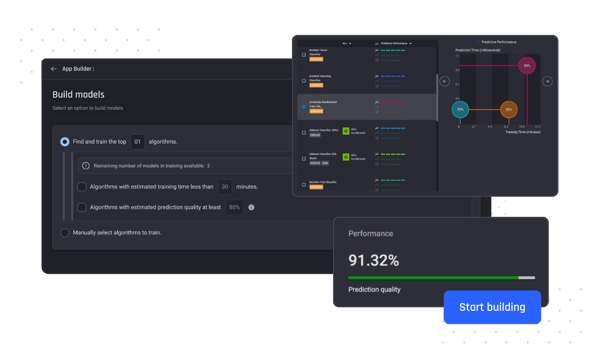 Build and test Regression & Classification models with ease
After you select your features and target, the Engine provides a list of recommended algorithms to choose from. Save time by understanding the predictive performance of an algorithm prior to training. Select multiple algorithms to train concurrently and begin testing your ideas.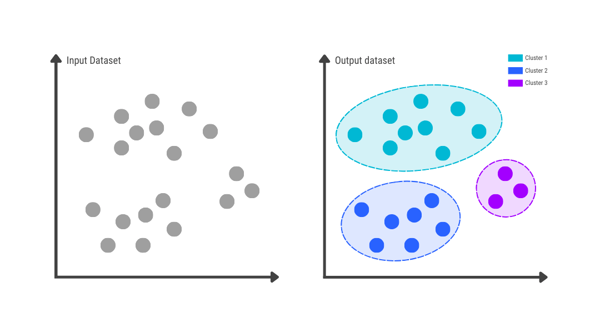 Quickly cluster your data into natural groupings
Get clustering insights to discover and describe patterns in your data. The Engine uses clustering algorithms to analyze similarities and provides detailed descriptions of the cluster profile. You can export the clustered dataset to use in downstream data science activities or model development.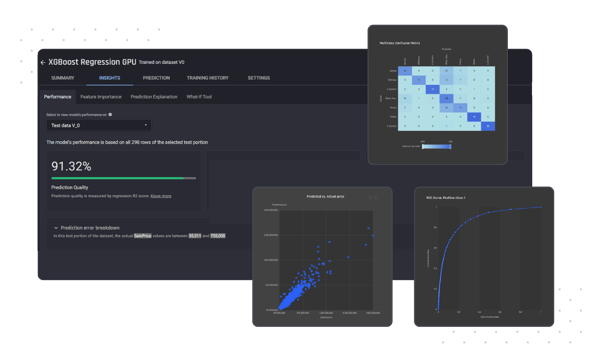 Explain features that impact model output to business users and perform what-if analysis with different input
Make explaining the performance of your model easier with what-if analysis where you can change feature value and see the impact the predictive output and feature importance, and a clear visualization showing the impact of your features on the predictive output.
The power of AI combined with business and domain knowledge helps analysts solve the hardest business problems
BE ON TOP OF YOUR DATA GAME WITH THE ENGINE
Build predictive insights rather than just backward-looking reporting
No need to write or maintain code
Automate tedious tasks like data cleaning
Demonstrate tangible results without a data science degree
Test ideas rapidly and scale as needed
Use inbuilt connectors to get your data from anywhere and route predictions where the business needs them.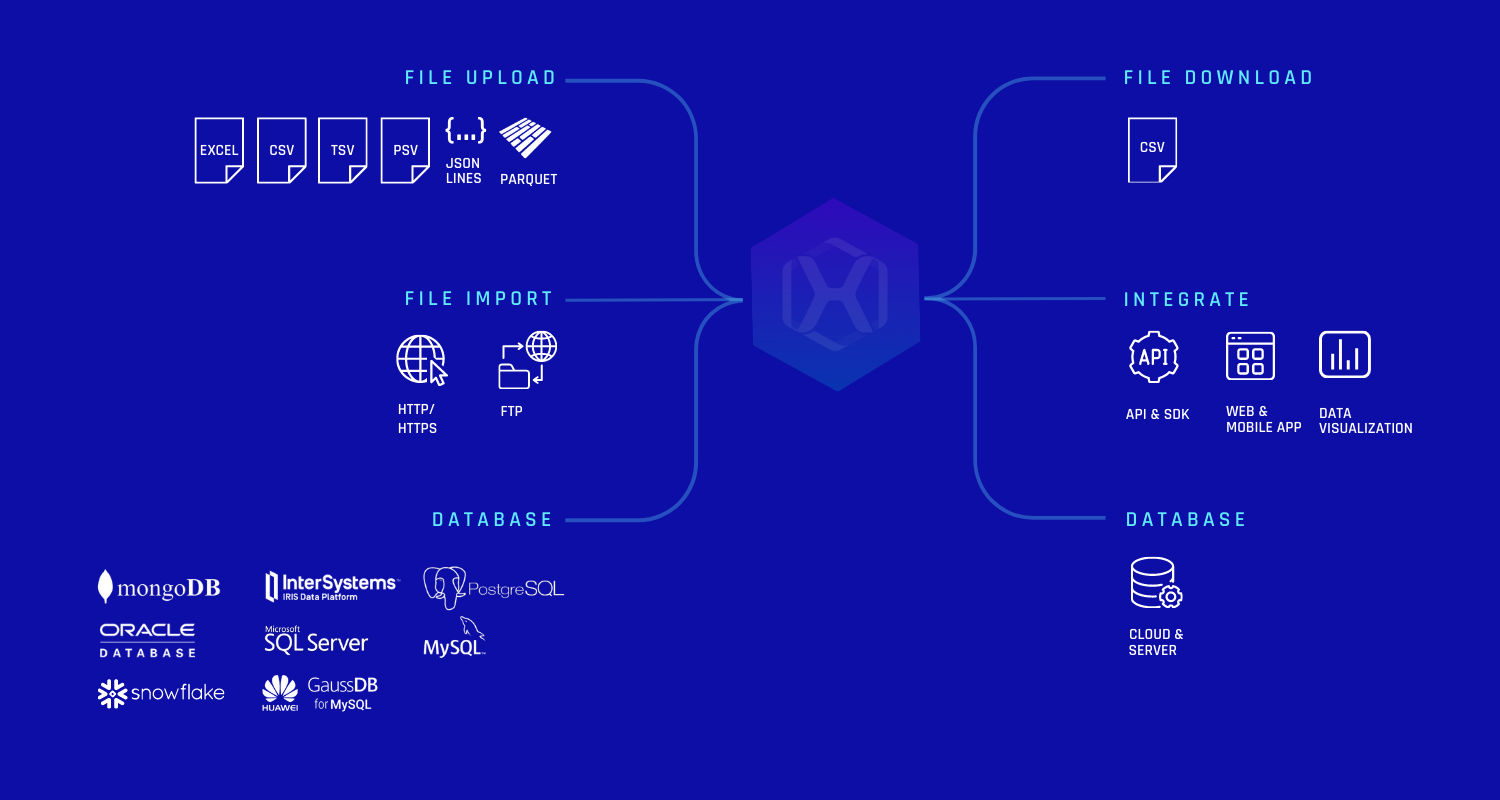 Data-driven teams can unite to build value with data affordably and efficiently with a single end-to-end platform.
THE ENGINE FOR MARKETING & SALES TEAMS
Experience how quickly predictive analytics and streamlined data analysis can build a better understanding of customers and efficiency in sales cycles.
Churn prediction

Next-best-offer prediction

Customer segmentation

Lead scoring
LEARN MORE
THE ENGINE FOR SOFTWARE ENGINEERS
Spend time on developing core IP, rather than data preparation and algorithm selection.
LEARN MORE
THE ENGINE FOR DATA SCIENTISTS
Empowers Data Scientists to develop ML workflows in minutes not days by using the Engine's automation for key machine learning tasks.
LEARN MORE
Get started with the AI & Analytics Engine free for two weeks and bring the power of AI into your team.