You can simply terminate your plan in a few steps in the organization drop-down menu on the platform.
Terminating your plan in the Engine
Under the Organization drop-down, select your Organization of choice, then select "Manage Organization"

Select the Billing tab on the left-hand panel
Select "Request termination".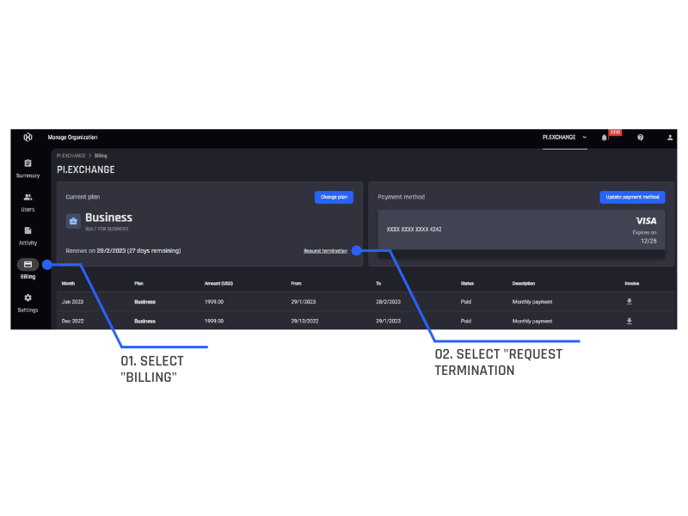 Note: Only the Organization Owner will be able to terminate the Subscription Plan.
Your termination request
Our support team will be in touch with you via email to assist with the termination process. Once your plan has been terminated, the organization together with all its projects and data will be deleted after 90 days. If you change your mind before the 90 days passes, you can regain access to the homepage with all of your data and projects.
Post subscription termination you will have access to the Engine until the end of your billing cycle
Because the billing cycle is monthly after you terminate your subscription plan you will have access until the end of your billing cycle. After which no further payments will be made for your payment.