Subscription plans & billing
How do I view my quota usage?
You can view your Quota Usage in the Summary tab on the Organization page.
1. Under the Organization drop-down, select your organization of choice, then select "Manage Organization".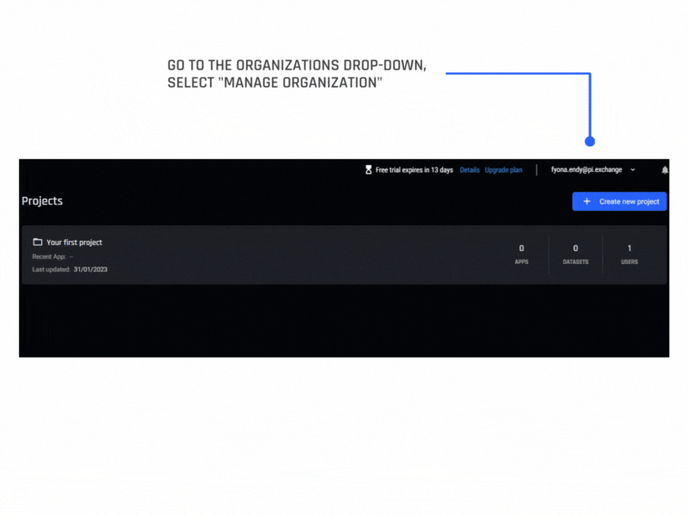 2. Select "Summary", and you can view your platform usage metrics on this page.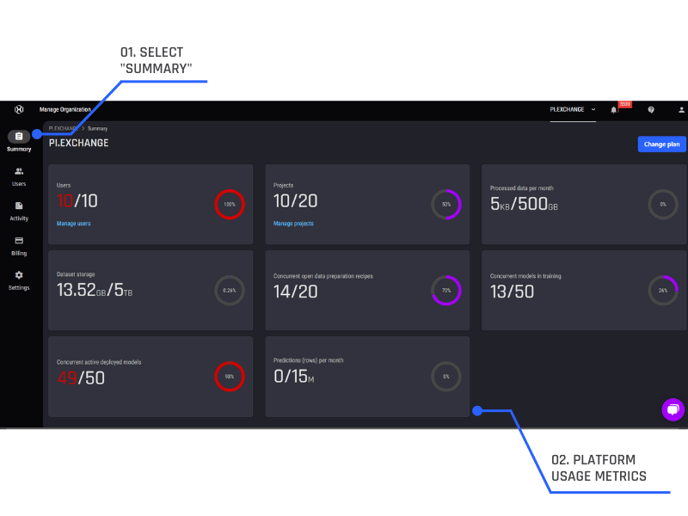 Note: When you have reached your quota for your subscription plan you will be unable to go further for that particular quota metric.