The AI & Analytics Engine
Build value with the complete
no-code machine learning platform
The AI & Analytics Engine helps you quickly, easily, and affordably build machine learning models, and turn data into predictions. Purpose built for anyone that uses data, the Engine empowers you to make data-driven decisions, and stay ahead of the curve.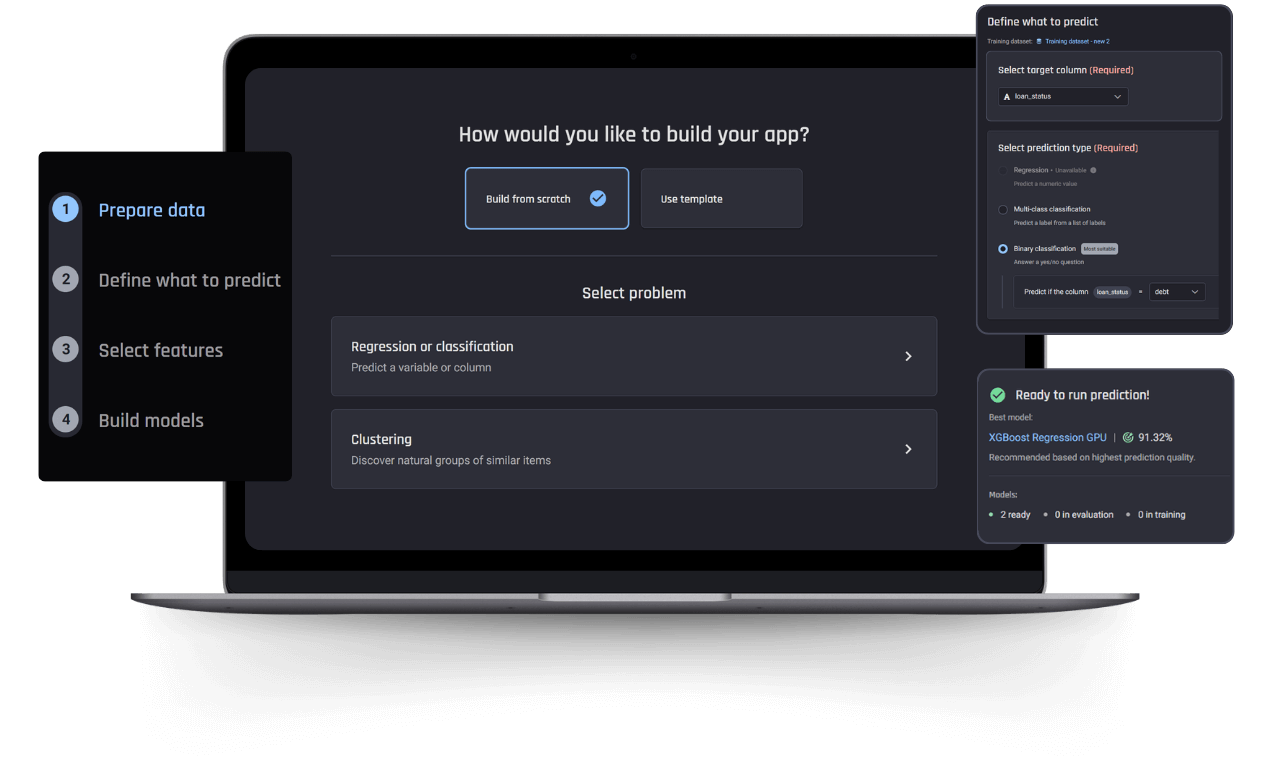 Take action with the AI & Analytics Engine
Prepare data. Build and interpret models. Make predictions.
Fast time-to-value, the Engine is easy to understand, learn and implement.
The Engine provides advanced solutions with minimal risk.
The Engine is made for everyone, no coding or data science expertise required.
Watch a walkthrough
Watch the AI & Analytics Engine live in use, in our walkthrough of creating a complete machine learning pipeline.
GPU ACCELERATION
The AI & Analytics Engine uses NVIDIA RAPIDS™ to supercharge
your data science workflows with GPUs.
The inclusion of the NVIDIA RAPIDS™ library gives you the freedom to execute model training and inference with GPUs.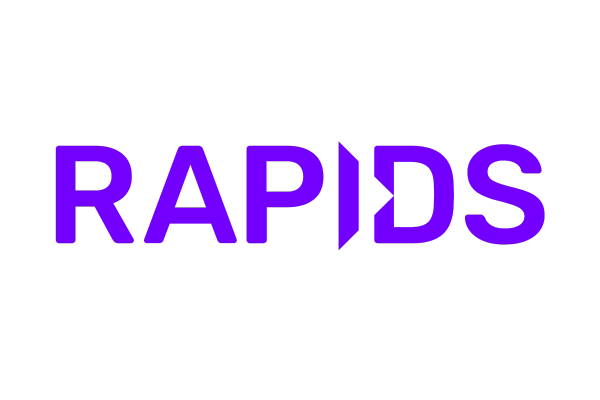 COLLABORATIVE AND INCLUSIVE
Streamlined machine learning for data-driven professionals.
WHAT CAN THE ENGINE DO?
Machine learning Problem Types
The Engine supports a variety of machine learning problem types, putting the power of analytics and predictions in your hands. Not sure where your problem sits? Get in touch and we can help.
CLASSIFICATION

Predict which category an observation belongs to
"Classify these emails as either spam or not spam."
REGRESSION

For an observation, predict the continuous variable
"What is the probability this customer will churn?"
CLUSTERING

Group similar kinds of items in form of clusters
"Cluster these customers together based on spending patterns."
TIMESERIES (coming)

Forecast values of continuous variable(s) into the future
"Forecast stock prices for the next 30 days based on historical data."
FAQ
Got a question?
Great, we have answers!
One tool, all users, endless machine learning solutions.