This article outlines the steps to export the clustering output results within the Engine.
There are two ways to get get the clustering results
Option 1 is to make the dataset available on the projects' dataset listing page. Option 2 is to download the results as a file from a link sent to the user's email. To get to both follow steps 1-2.
Step 1 - Click the "Export data" button
From the clustering result listing page, go to the output of interest

Click the "Export data" button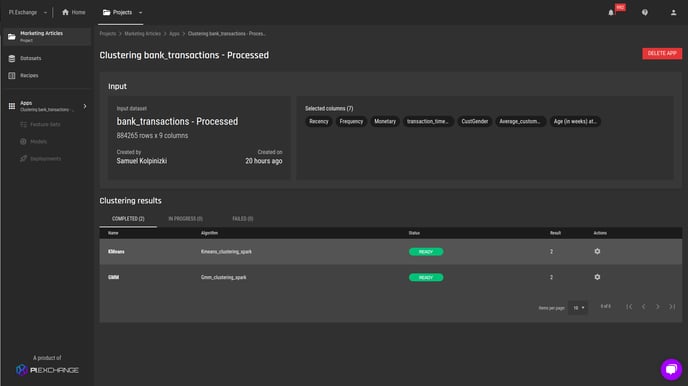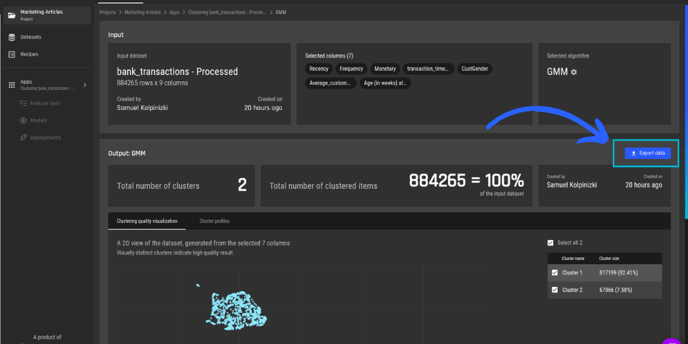 Step 2 - Select the export option
There are 2 options to export the output:
Option 1 - Export as a dataset into the Project's Dataset Listing Page within the Engine
Select the project to export the dataset to

Give the dataset a name

Click "Export data" button

An email will be sent to the account that made the request when the dataset has successfully exported to the project dataset listing page
Option 2 - Download to your device
Select the file type from the dropdown

Click the "Download" button

An email will be sent to the user when the dataset is ready to be downloaded from a link within the email