Event
PI.EXCHANGE Joins Big Data & AI World 2022 as Victoria's Top 16 Tech Company
Leader in cost-effective AI/ML PI.EXCHANGE is proud to be one of the exhibitors at Big Data & AI World 2022, joining 16 other world-leading Victorian technology companies.
---
Big Data & AI World is a record-breaking and multi-award winning event that took place in Marina Bay Sands Singapore from 12th - 13th October 2022. It was the largest and best attended data-driven technology show in Asia, with thousands of visitors, hundreds of exhibitors, and supporting sponsors, bringing data and AI innovators, technologists, and business leaders together.

PI.EXCHANGE is proud to be one of the exhibitors, joining 16 world-leading Victorian technology companies at the Global Victoria Stand. Victoria is home to Australia's top ASX technology and is regarded as Australia's technology hub. Its technology and innovation capabilities are driving the state's digital economy, with Victoria home to approximately 83,000 ICT professionals in around 20,000 technology businesses that contribute more than $34 billion to the state's economy annually. Our CEO & founder, Quan Pham, was one of the panelists at the Victoria Australia Big Data and AI leading innovations panel which served to host a a robust discussion of emerging AI trends and opportunities, as well as how local AI businesses in Victoria are responding to these trends.

The event coincided with PI.EXCHANGE's latest release version of the AI & Analytics Engine, 1.8.0. The latest release was demonstrated to the public, garnering positive feedback, in particular, the Explainable AI features. Comprised of Feature Importance and Prediction Explainability, the addition of Explainable AI features was driven by PI.EXCHANGE's commitment and prioritization of tools for users to practice responsible AI.

The event proved fruitful in generating key opportunities in the ASEAN market, with Proof of Concepts covering use cases such as churn prediction, demand forecasting, and space optimization underway. Traction was strengthened with the continued support from partnerships with NVIDIA Intel InterSystems and PTC.

"The Big Data & AI World 2022 is a highly successful event and it's been a valuable experience for PI.EXCHANGE. There were around 17,000 attendees over the 2 days who were interested to find out about the latest data driven technologies, from information security and cloud computing, to big data and AI. We have forged good relationships with old and new partners, with 4 PoC projects expected to be kicked off", Quan Pham, CEO & founder of PI.EXCHANGE.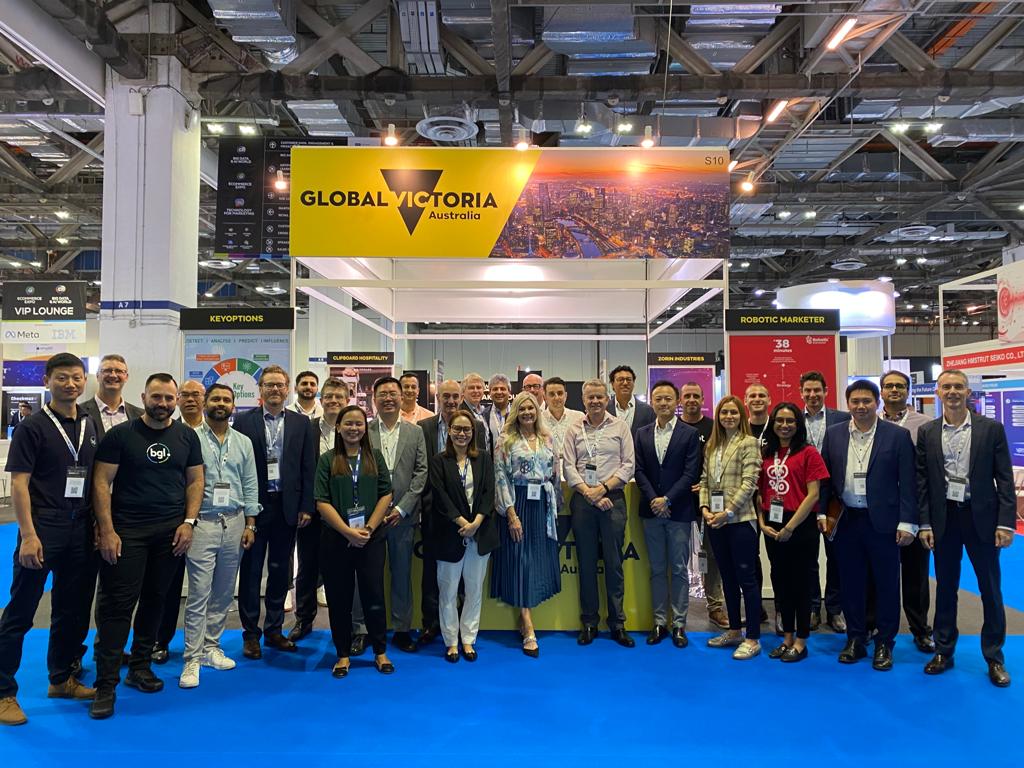 PI.EXCHANGE with other Victorian Government Trade Mission delegates at the Global Victoria stand of Big Data & AI World 2022