PI.EXCHANGE is proud to have been recognised as a top star of Startup-O's 'Fasttrack' program, emerging as among the program's highest-ranked startups.
According to Startup-O, their platform represents a community of authentic entrepreneurs, collaborative resources for continuous growth and strategic capital that enables promising technology startups globally. Their Fasttrack programme - now in its 10th season - provides its top ranking startups with access to strategic capital and the ability to become part of their investment portfolio, as well as gaining access to venture-scaling networks and partner resources.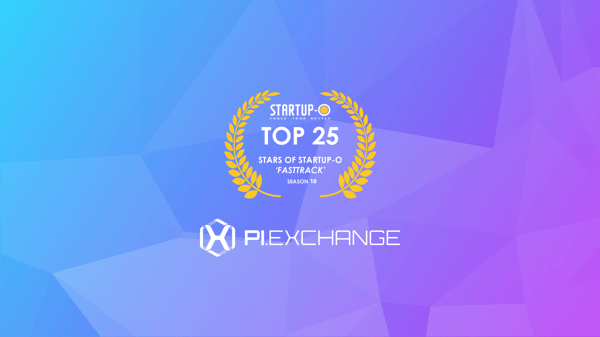 Of the 200+ applicants to the Fasttrack programme, rising star PI.EXCHANGE has been awarded a place in the program's top 25 startups noting the PI.EXCHANGE mission statement of making AI accessible to everyone.
The programme evaluates and identifies the best ventures and most promising startups using decision-making algorithms in a structured and unbiased manner. Co-Founder & CEO Anuj Jain has stated that "Startup-O is bringing more transparency and efficiency in a geography and industry that is very fragmented and opaque", further describing the platform as granting founders access not only to Singapore capital, but to global networks also.
As such, this marks another milestone in PI.EXCHANGE's establishment within not only the Singapore and greater South-East Asian markets but also towards empowering full-service AI/ML application development & operation automation solutions on a global scale.